Now that's an understatement.
In preparation for the beading on Stargazer, I wanted to get some Nymo threads. I heard the size 00 was really good so I went to eBay to see if I could find a good deal. I found a seller selling two bobbins for $2.52, which I figured was a good price and the bobbins looked big enough that I'd have enough for Stargazer and maybe another project. Boy did I have it wrong.
Here is an image of what I ordered: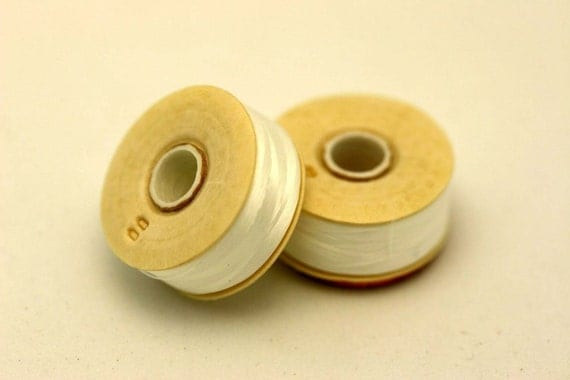 And here's what I received yesterday:
The spools are so tiny lol. I just hope I have enough at least to bead Stargazer. It would be horrible if I run out halfway though the project.
P.S. I don't blame the seller in any way. She was very helpful when I contacted her with questions and the shipment came to my house very fast, so I will probably order from her again despite this little surprise.